Maggie Horne, a retired equine veterinarian, long-time farm owner in Guelph/Eramosa Township near Guelph, and a licensed real estate broker with Royal LePage Royal City Realty, combines her unique background and education to focus on equestrian, farm and country property sales to the north, west and south of the Greater Toronto Area (GTA). Most real estate sales reps are NOT themselves rural property owners and hence may be both unfamiliar and inexperienced with the special needs and concerns of country property buyers and sellers. Maggie offers her clients a thorough understanding of zoning bylaws including permissible uses for properties, environmental issues, conservation authority restrictions& guidelines, municipal & provincial land use planning for agriculture & rural residential zones; as well as specific rural property services like septic systems, wells & water purification systems. She provides insight and an educated approach to help sellers achieve maximum return on their property investment and to help buyers determine the suitability of a particular property for a prospective buyer's needs.
To better serve her clients, Maggie created 2 unique websites geared specifically to the needs of country property enthusiasts; www.HorseFarmsOntario.com and www.CountryHomesOntario.com. These websites are designed not only to assist buyers in their search for the ideal property and sellers in marketing their property to the appropriate target audience; but to also provide an extensive resource to country enthusiasts for all their country home and lifestyle needs; such as community interests, service providers, etc.
Maggie is also active in the equestrian community, as a breeder of Dutch Warmblood horses for the jumper market. All of herhome bred show horses carry the HFO prefix to their names. Currently showing are HFO Corvette (Corland x Nimmerdor) purchased by Alejandro Karolyi (VEN) & Team Karolyi Show Jumping in 2017 and showing FEI Grand Prix & HFO Cordyte (Corland x Nimmerdor) shown by James Gillam of G&G Sporthorses Ltd., at 1.35 – 1.40m level. Current sale horses and breeding stock are also included in the www.HorseFarmsOntario.com website.
If you have any questions regarding any of the information contained in this website OR you are considering buying or selling a country property, please contact maggie at [email protected] or give her a call at 519-824-9050.
What did you do before real estate?
Veterinary Medicine
What Experience has made you a stronger person?
Raising 2 sons and watching them mature to become successful, compassionate young men
What are 2 things on your bucket list?
Travel to Galapagos Islands - to be realized in Fall 2017 Safari to see the Silverback Gorillas in Rwonda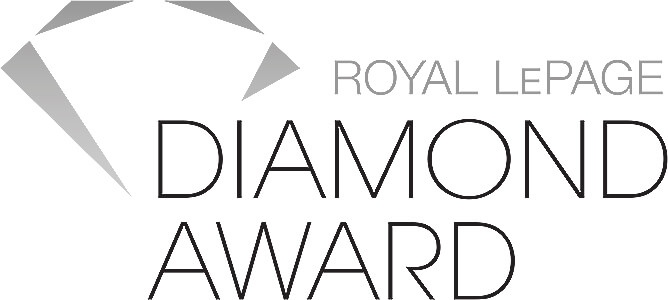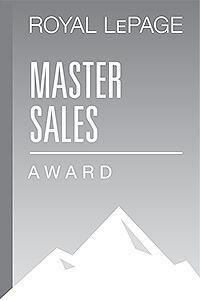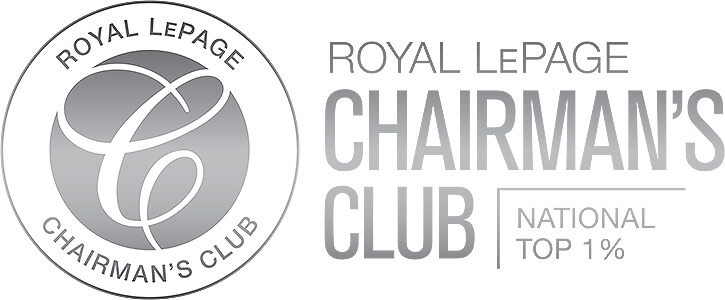 Sacha & Spencer Green
Dear Maggie: Sacha and I would like to thank you and your team for allowing us to sell our country property painlessly in 6 days!! Although we had some initial reservations about the proposed strategy, we are so glad we listened to your advice; within 3 hours of agreeing to market our home with you and your team, a videographer was on site; the next day the camera crew arrived to photograph the inside of the property; day 3 we were listed on MLS and as they say, THE REST IS HISTORY.
B. Gammage
Maggie's local knowledge of rural real estate market and her internet marketing services were primary reasons for choosing her to sell our hobby farm property.
J. Cation, CEO Signature International Hotels & Resorts
Your knowledge of the horse industry has been an asset to us. You have been very instrumental in assisting us with the appropriate contacts for all of the environmental and land use issues related to the properties we require.
Lisa & Jason Palmer
We chose Maggie to list our rural property because of her skills and reputation……regardless of what office she was with.
Paul and Helen Cushing
We were most impressed by Maggie's and Scott's knowledge in country/farmland. Would definitely recommend them to other.
Cari & Terry Zenkawitch
Maggie was very professional & ethical. We were completely satisfied with all aspects of our property sale handled by Maggie Horne and Royal LePage Royal City Realty.
Curtis & Nadine Enns
What particularly impressed us was Maggie's prompt response to our calls and requests for property viewings. She provided extensive information and research to help us make an informed decision.
Dr. Paulette Cote
Overall excellent, professional services from Maggie & Scott.
M Poisson
Maggie & Scott's knowledge and experience is invaluable. Their professionalism is of the highest standard.
Josh and Kristi Cowan
We were referred to Maggie and Scott from a friend who gave them a great review. They explained the home buying process in detail, in particular they were aware of potential house issues and explained these issues thoroughly to us before the home inspection so that we knew what the inspector would be looking for. Their coaching and negotiating skills assisted us in making appropriate decisions. Would highly recommend them!
Diane & David Kingston
We were very satisfied with the work Maggie did in selling our rural hobby farm property.
Hazel Rutledge
Maggie did a great job!
Graham and Marion Carslake
Maggie kept in contact with us during the 2-1/2 years whilst emigrating to Canada – she performed well above expectations.
A. Howard
Maggie's knowledge of horse/hobby farm needs, municipal zoning laws and rural property considerations particularly impressed me.
Hannah & Dave Neufeld
We are so very appreciative of Maggie and Michael's expertise in finding us our perfect home. It may have taken over 3 years for the perfect rural property to come on the market, but Maggie was consistently supportive and practical in her assessment of each property we considered along the way. Moving from the city to the country is a dream come true for our family, made possible by the professional guidance of Maggie and her team.
Paul Sakran & Lingjin Kang
We moved to Canada from the United States in 2005 and Dr. Maggie Horne worked with us over a 3 year period beginning in early 2002. Her patience, attentiveness to detail and outstanding knowledge of her market were all instrumental in helping us to find the perfect house to meet our needs. Furthermore, Maggie's professionalism, strong work ethic and unwavering commitment to her clients are traits that made the entire process of searching for a house a true learning and growth experience for both.
Michael Lee, Manadon Stables
Maggie's knowledge of farm sales particularly impressed me. Her equine and farm background were major contributing factors in my choosing her to list and sell my horse farm
L. McCleery & H. Keil
Maggie was pleasant, caring and most considerate. Maggie was also very resourceful. Never once did she restrict the energy flow of our deal.
S. Daigle & T. Savard
The service gave by Maggie to us was not a service….It was herself! In our situation, it was practically impossible to not only find a house but also understand the market, the process for a first buyer in Ontario, implication of lawyer compared to a notary in Quebec and all these things in ONLY 5 DAY.
Kathryn P
Both Maggie and Scott were available at all times and they provided start-to-finish care. Have recommended them to family and friends and will continue to do so.